Johnstown High


Class of 1954
PHOTO GALLERY and YOUR PHOTOS.both have to do with you adding photographs to the website. PHOTO GALLERY is the page that you should use to add your photographs. YOUR PHOTOS is the page that displays those photograhs for everyone to veiw. We have made it possible for you all to contribute photos to the site.
Go to PHOTO GALLERY and follow the directions. We suggest you open a new folder on your computer desktop, I labeled mine,PHOTO GALLERY, this is where you should place any photographs that you want to place on the Trojans1954 website. Copy the source information That being done you will next go to YOUR PHOTOS click on add photos, paste the source infomation and save the page.
IF YOU WANT MORE DETAILED DIRECTIONS, PLEASE CONTACT REGIS OR DWIGHT.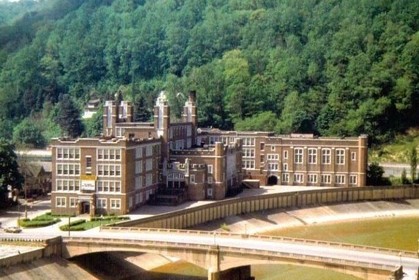 Alma Mater (To Dear Old Johnstown High)
In the shadow of the mountain
With the stream meandering by
rises glorious Johnstown High School
O'er surroundings towering high
CHORUS: Raise your voices, waft the echoes
Thru the valleys' far away/
Hoist the black and pale blue banner
With our praises let it sway
From thy chapel in the morning
Where thy Maker's help is sought
To the end of every session
Truth and steadfastness are taught
---
Do you think maintaining a website is easy? It actually is if your borrow some of your contents from the South Pasadena High School Alumni website. A portion of our page content has been borrowed and is used with permission from Bruce Eskander, webmaster of www.SPHSAA.org, copyright 2009-2013 THANKS Bruce